Join us for our Coalition or Executive Board meetings so you can see our inner workings, learn more about what we're working on, and maybe even offer some advice!
Strengthening Families Classes
Strengthening Families is a parent, youth, and family skill-building curriculum designed to: strengthen parenting skills, build family strengths, prevent teen substance abuse and other behavior problems.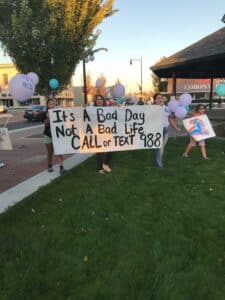 We participated by handing out information and walking in the Suicide prevention awareness walk that started at the High School and ended at the gazebo with a balloon release. Here is our live video from the day of.
Read More