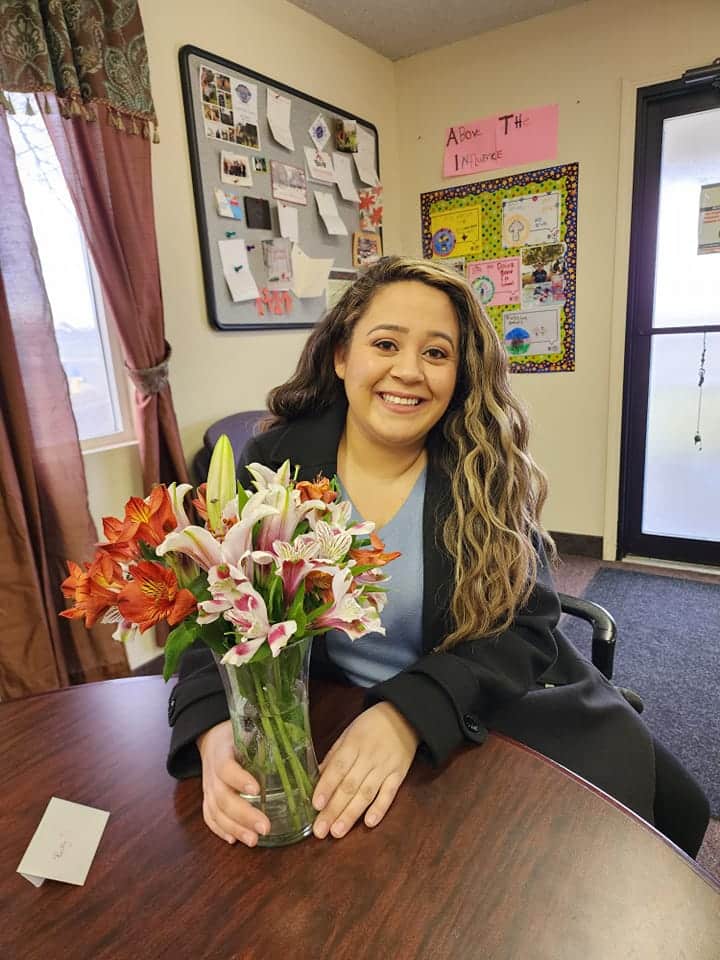 A big thank you to Rebeca Barrios for your service as Chair for Sunnyside United-Unidos!
Rebeca started with SUU in 2018 as one of our Strengthening Families for Parents & Youth Ages 10-14 facilitator for one of our State Funded Programs.
As a community volunteer leader, she began attending meetings and getting involved. In a few short years she has fallen in love with prevention, won a State award as a Prevention Professional, and now is a CPWI coordinator herself for the Granger Wellness Coalition!
We appreciate all you do!