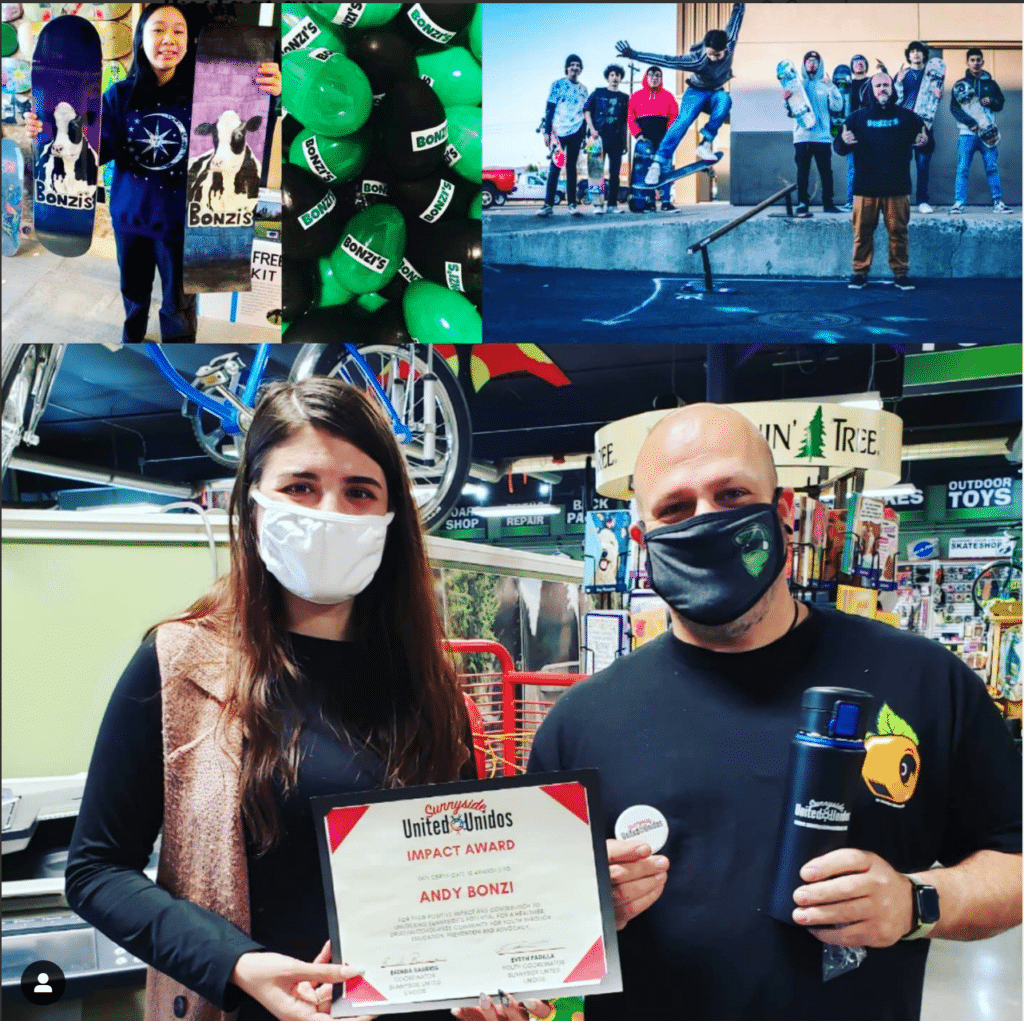 On behalf of Sunnyside United Unidos, we would like to award Andy Bonzi our "Impact Award". The impact award is given to someone in the community for their positive impact and contribution to unlocking Sunnyside's potential for a healthier, drug/alcohol free community for our youth through education, prevention, and advocacy. If you would like to nominate anyone please reach out!
Andy Bonzi is a business owner of "Bonzis," which is a unique store where many can find a little bit of everything! It is particularly attractive to youth due to it being part skate shop. His staff mentioned that he is an awesome guy and always thinking of ways to get youth moving. He loves to help by giving as much advise as he can to help others improve.
Andy enjoys seeing the youth have a great time and does what he can to bring new cool activities and games to the table for everyone to enjoy. Earlier this year, he set up a scavenger Easter egg hunt throughout Sunnyside, collaborating with others! He supports rebuilding a local skate park and also hosted a local art contest where people had the opportunity to put their graphic on a skateboard deck.
Thank you for influencing Sunnyside for 25+ years!